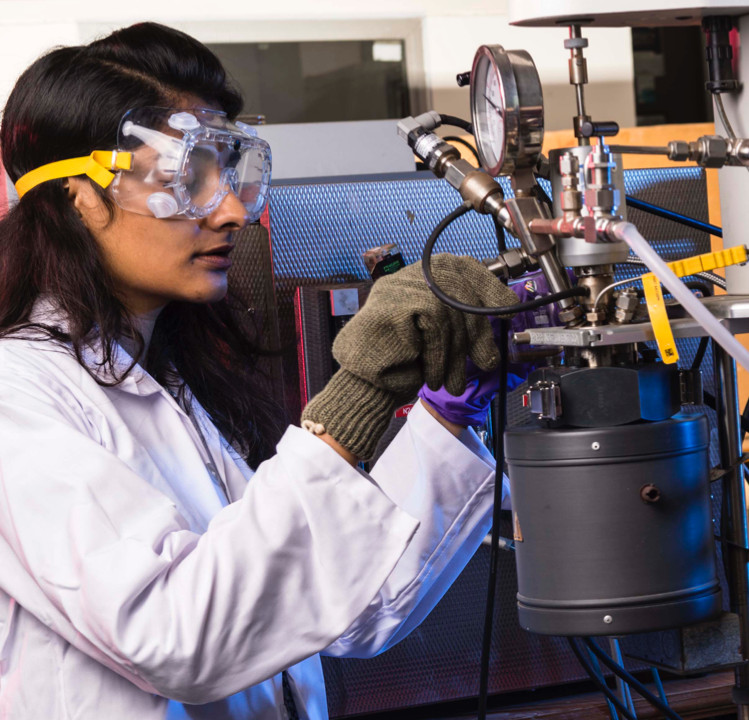 Why ChE @ IITH
At the Department of Chemical Engineering @ IITH, we prepare the next generation of chemical engineers who can solve today's socio-technical problems.
We offer B.Tech, M.Tech and Ph.D programs.
We address problems that are central to sustainability and economic growth of the country.
We create a reseach culture that is highly collaborative and interdisciplinary.
We engage our students in industry sponsored projects.
We strive to create an environment that is challenging and which enables our students to identify and pursue their professional goals.
We affirm our commitment to the creation, development, and organization of fundamental knowledge, and to provide technical service to the community.
Our aim is to provide an excellent and accessible chemical engineering education program that is tailored to address technology challenges of the real world. Our dream is to become a department from which future technology leaders of the modern world will emerge. We hope to achieve our objective and fulfill our dreams with the help of young and vibrant team of faculty members, technical staff and scholars. Our core values of responsible training, integrity and mutual respect are the primary pillars on which the department stands. I believe that with these core values we can build centers of excellence from which future technology leaders will emerge.
Faculty from the department actively address challenges in the fields of health, energy security and national security. We address these challenges by utilizing our research expertise in a range of domains like- Advanced Materials, AI/ML, Biofuels, Catalysis, Drug Delivery, Fuel Cells, Mineral Processing, Nanoengineering, Polymer Engineering, Soft Matter and Systems Biology. The web pages of the department provide more information about the programs, facilities and the faculty members. Please reach out to the office of Chemical Engineering (office@che.iith.ac.in) or the faculty members if you have any queries about the programs in the department and the research facilities.
Academics
The department offers the following programs
Clicking on these icons will direct you to the corresponding material available on the institute homepage or will open as a pdf file.
B.Tech
The number of seats leading to a B.Tech degree in Chemical Engineering is 35. The admission is solely based on the rank secured by the candidate in JEE advanced examination conducted by the IITs. For more about JEE advanced please click on the explore button
M.Tech
The admission to the M.Tech program is based on GATE score.The GATE papers considered for admission are CH and BT. All candidates admitted to this program will be provided teaching assistanceship as per MHRD rules.In addition to general M.Tech in Chemical Engineering, our department is also a participating department in the interdisciplinary M.Tech programs i) Energy Science &amp Technology ii) E-Waste Resources Engg iii) Polymer &amp Bio Systems.
Ph.D
The admission to PhD program of the department is based on written test and interview. All candidates having M.Tech degree in Chemical Engineering are elible to apply for the PhD program. Candiates with M.Sc degree must have JRF for considering their candidature for the program. The department reseves the right to decide the cut off for the written test.
M.Tech (Sponsored)
The admission to program is based on written test and interview. All candidates having B.Tech degree in Chemical Engineering are elible to apply for the sponsored program.
Careers
The Department of Chemical Engineering is actively looking for faculty members with excellent academic background and proven research record in various frontiers of chemical engineering.
We invite applications throughout the year. If you are residing abroad we encourage you to visit the department and deliver a talk whenever you are in India. Skype request for interviews will only be considered from candidates who have visited the department in the recent past.
For any queries related to faculty position please contact the faculty search committee: fsc[at]che.iith.ac.in
For all the posts the following educational qualification and experience criteria apply
-Essential
Ph.D. with first class or equivalent B.Tech degree in Chemical Engineering with consistently good academic record throughout.
-Desirable
Assistant Professor
Below 35 years of age.
Candidates with at least 3 years of post-doctoral experience from a reputed university/research institute may be considered for the post of Assistant Professor.
Candidates with Ph.D but with less than three years of post-doctoral experience may be put on tenure track for the post of Assistant Professor (on contract).
Associate Professor
Below 45 years of age.
Candidates with at least 6 years industrial / research / teaching experience of which at least 3 years should be at the level of Assistant Professor in IITs, or at an equivalent level in any such other Indian or foreign institution / institutions of comparable standards.
Professor
A minimum of 10 years teaching/research/professional experience of which at least 4 years should be at the level of Associate Professor in IITs, or at an equivalent level in any such other Indian or foreign institution / institutions of comparable standards.
The experience is counted as on date of application.
The candidate should have demonstrated leadership in research in a specific area of specialization in terms of guidance of M.Tech and Ph.D students, and have a strong record of sponsored research, publications in reputed journals, patents, laboratory/course development and other recognized relevant professional activities.
Candidates should be preferably below 55 years of age
Areas of interest for the department
Candidates having strong expertise in all traditional and emerging areas of chemical engineering especially in the following, however not limited to, are encouraged to apply
Particulate Technology
Membranes and Separation Processes
Bioinformatics
Molecular Dynamics
Safety/Hazard Engineering
Process Control
The present faculty search committee of the Chemical Engineering department has the following members:
Prof. Narasimha Mangadoddy (Convener)
Prof. Kirti Chandra Sahu
Dr. Parag D. Pawar
Dr. Lopamudra Giri
Prof. Kishalay Mitra
Dr. Suhanya Duraiswamy
Documents required
Completely filled pplication form
Detailed CV
Research statement
Teaching statement
Incomplete applications will not be processed. For more details on application procedure please follow "Apply Now".
Research Areas
Please click on faculty members to filter out their broad research areas. If you hover the mouse on the theme image, you will be able to find the list of faculty members working in that particular theme. You can find a brief description about the department's research focus on each of the following themes by clicking on the 'more details' link
All Faculty
Alan Ranjit Jacob
Anand Mohan
Balaji Iyer
Chandra Shekhar Sharma
Debaprasad Shee
Devarai Santhosh Kumar
Giridhar Madras
Kirti Chandra Sahu
Kishalay Mitra
Lopamudra Giri
Mahesh Ganesan
Narasimha Mangadoddy
Parag Pawar
Phanindra Jampana
Ramkarn Patne
Ranajit Mondal
Saptarshi Majumdar
Satyavrata Samavedi
Shelaka Gupta
Suhanya Duraiswamy
Sunil Kumar Maity
Vinod Janardhanan
Testimonials
Impressions of our students and alumni. Please click and hold on a tesimonial to stop the scrolling
In the Department of Chemical Engineering at IIT Hyderabad, the professors always strive hard to ensure that the students understand and appreciate the concepts. They have easily managed to generate the spark inside the students to dig deep and ponder about various ideas related to our field. The research culture here is extremely rigorous.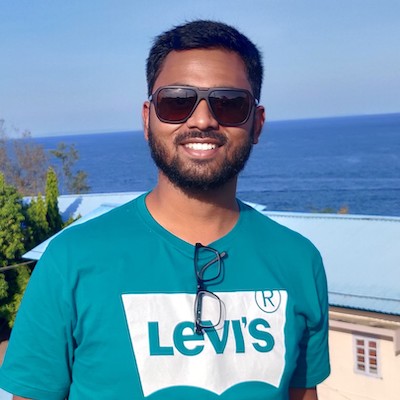 Ricky Dash
B.Tech class of 2020
IITH is a roller coaster ride. With its young and dynamic faculty and an ambitious attitude, this place emits contagious vibes to bring out the best in you. Although young, IITH had been a golden source to forge long-lasting friendships, ideas, networks, outlook and a million other things. IITH can teach you to dream and believe, as it had to me.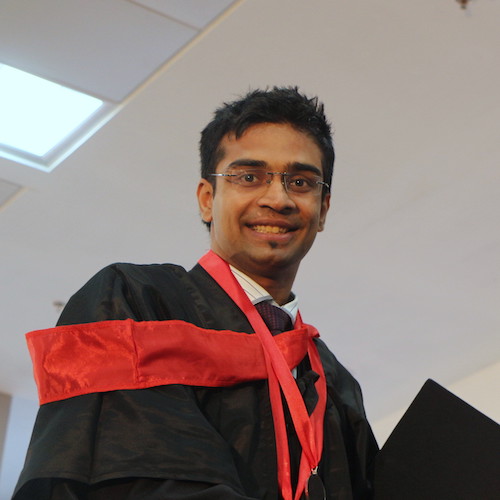 Navanshu Ahuja
B.Tech class of 2015
The Department of Chemical Engineering at IIT Hyderabad has played a crucial role in shaping my career. The diverse curriculum is designed to give thorough practical knowledge of the various fields and provides flexibility to students. The guidance the faculty has always pushed me forward while helping me explore my academic interests.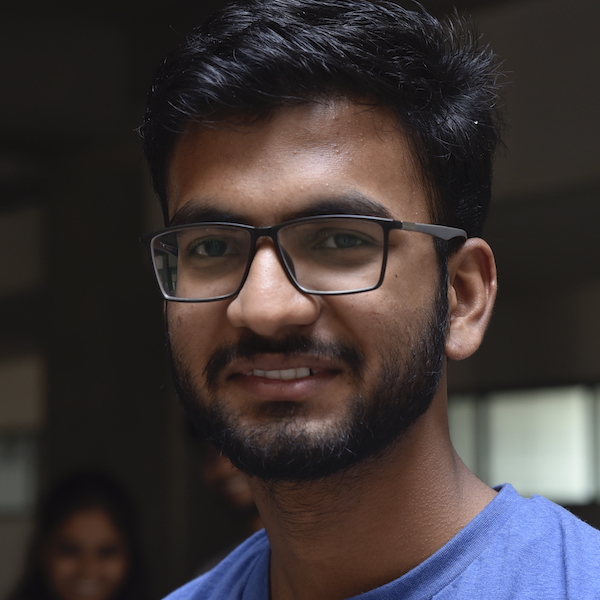 Pramudit Tripathi
B.Tech class of 2020
Chemical engineering department of IIT Hyderabad is equipped with some of the finest labs, nurturing research interests of students right from the undergraduate level. We are provided with numerous opportunities for pursuing our field of interest and even work in that area along-side research scholars.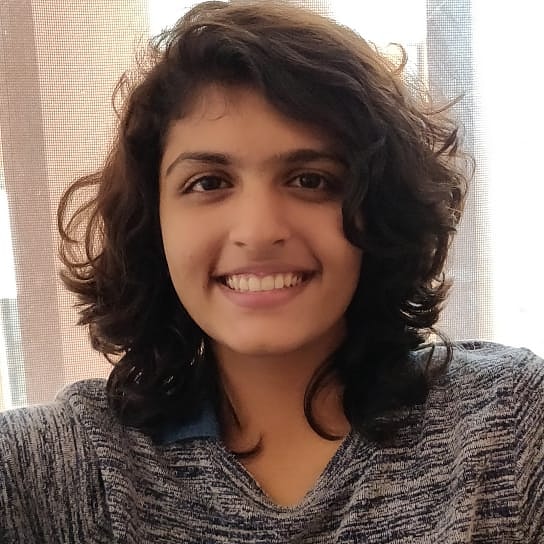 Sakshi Naik
B.Tech Class of 2017
A well-balanced curriculum focussed on problem-solving, creativity, and practical knowledge makes the Chemical Engineering program at IIT Hyderabad, an excellent option for all budding engineers. I believe one of the best skills that I have acquired in these three years of my B.Tech is to think in an interdisciplinary manner. For this, I'm grateful to our flexible curriculum and intellectually stimulating conversations with our very young, dynamic, and approachable professors.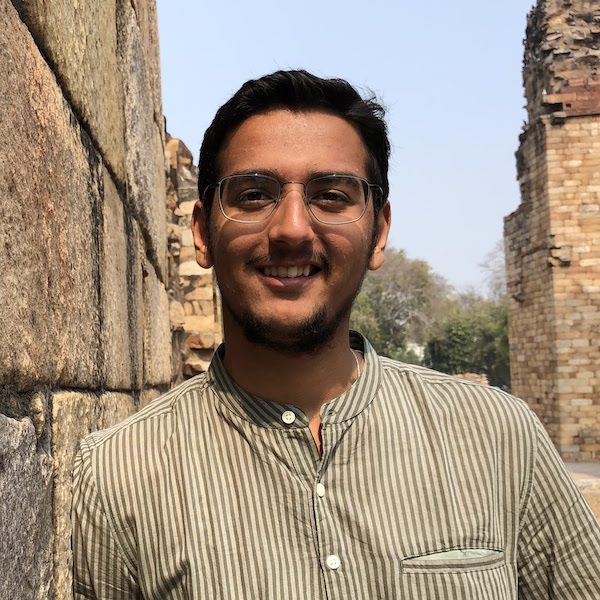 Ahmed Z Sihorwala
B.Tech Class of 2017
Research staff
Staff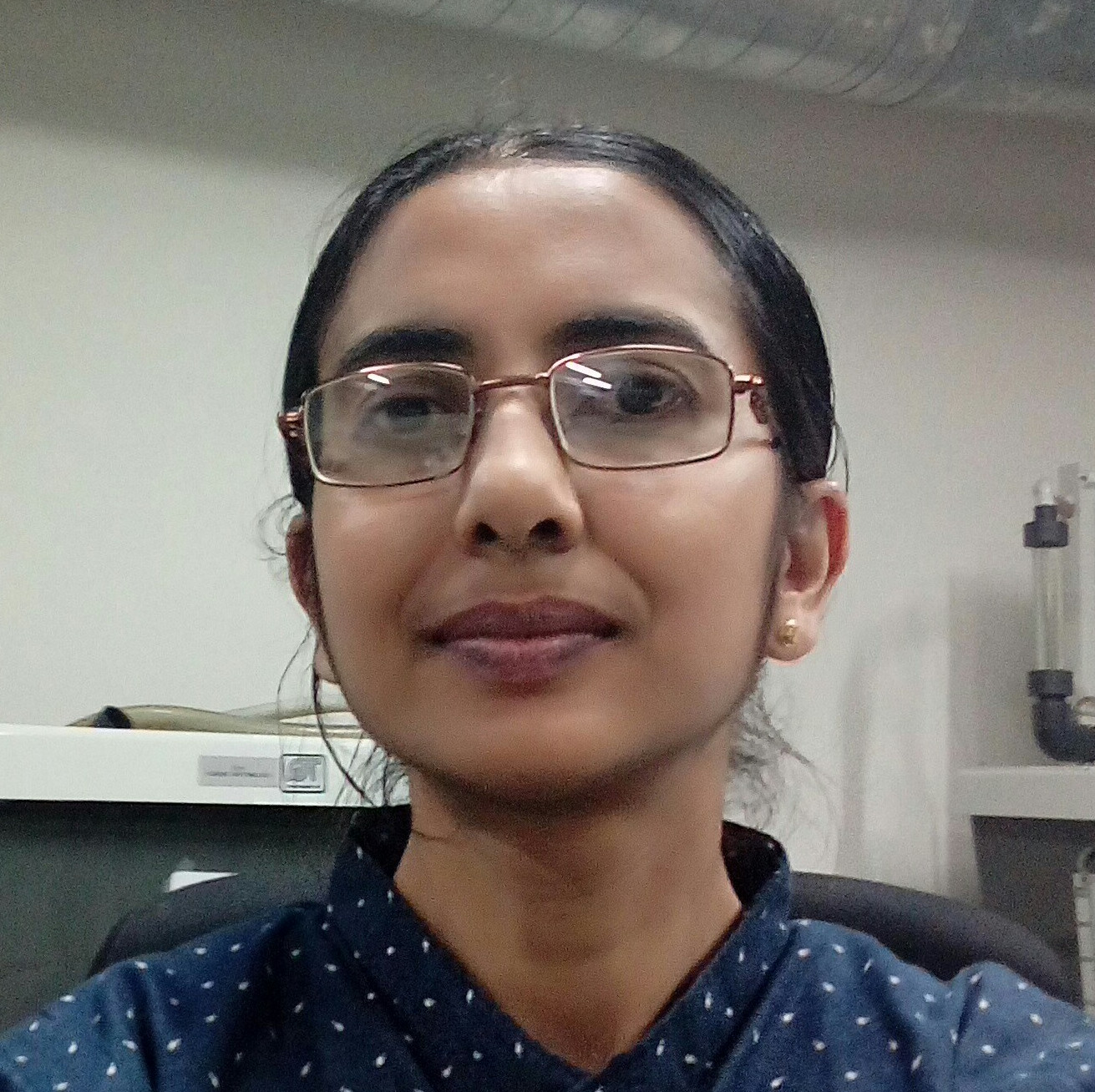 Ms Suman Gupta
Technical Officer Grade-1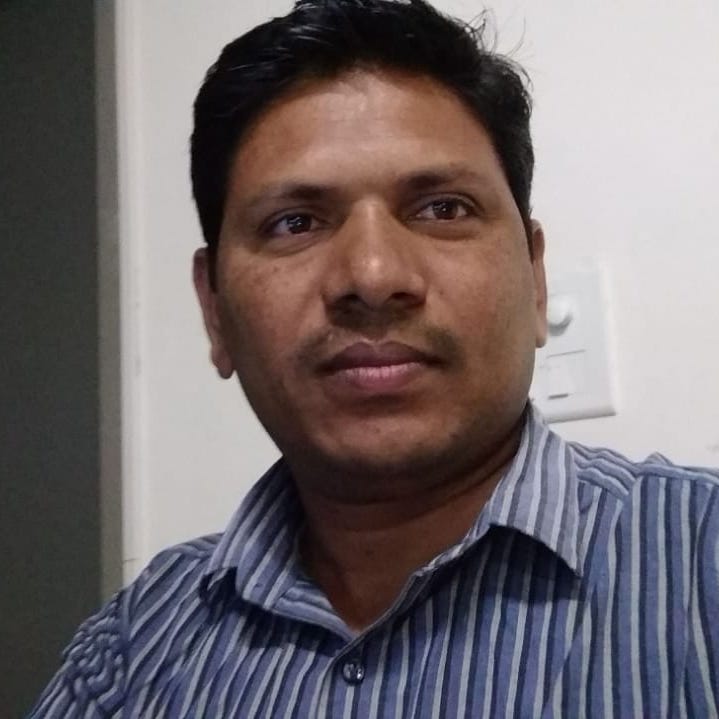 Mr Somesh Rao Nama
Technical Superintendent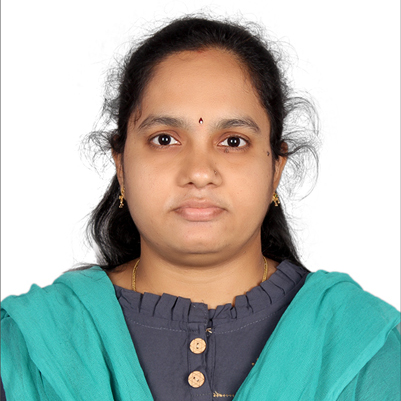 Ms P.Gayathri
Technical Superintendent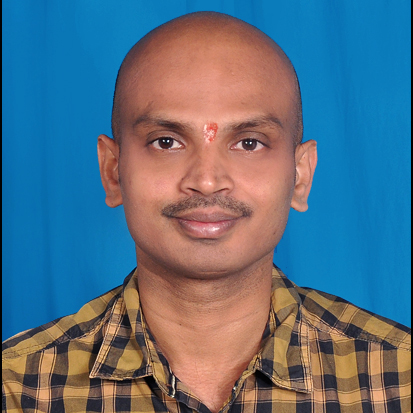 Mr Veerabhadra Rao Koruprolu
Technical Superintendent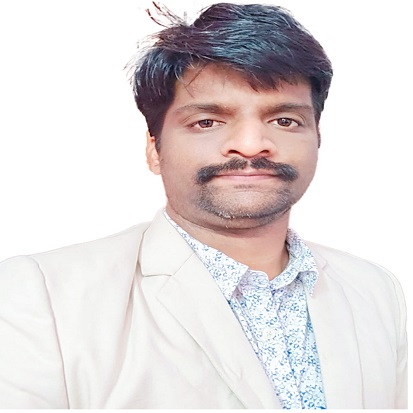 Mr Ramireddi Hari krishna
Technical Superintendent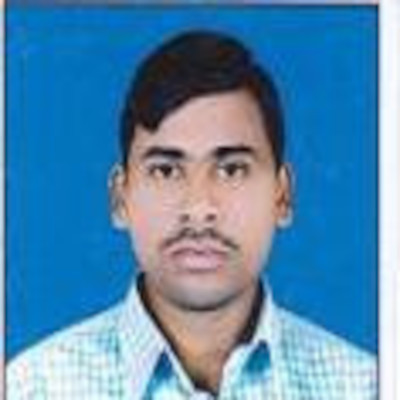 Mr Harish Ramineni
Executive Assistant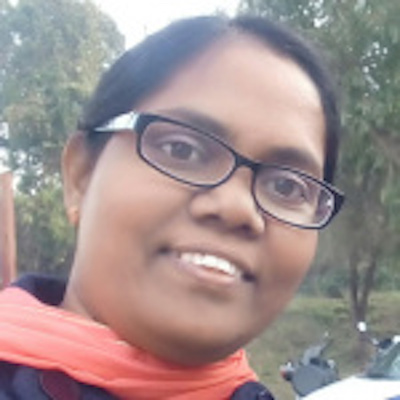 Ms Lalitha
Senior Technician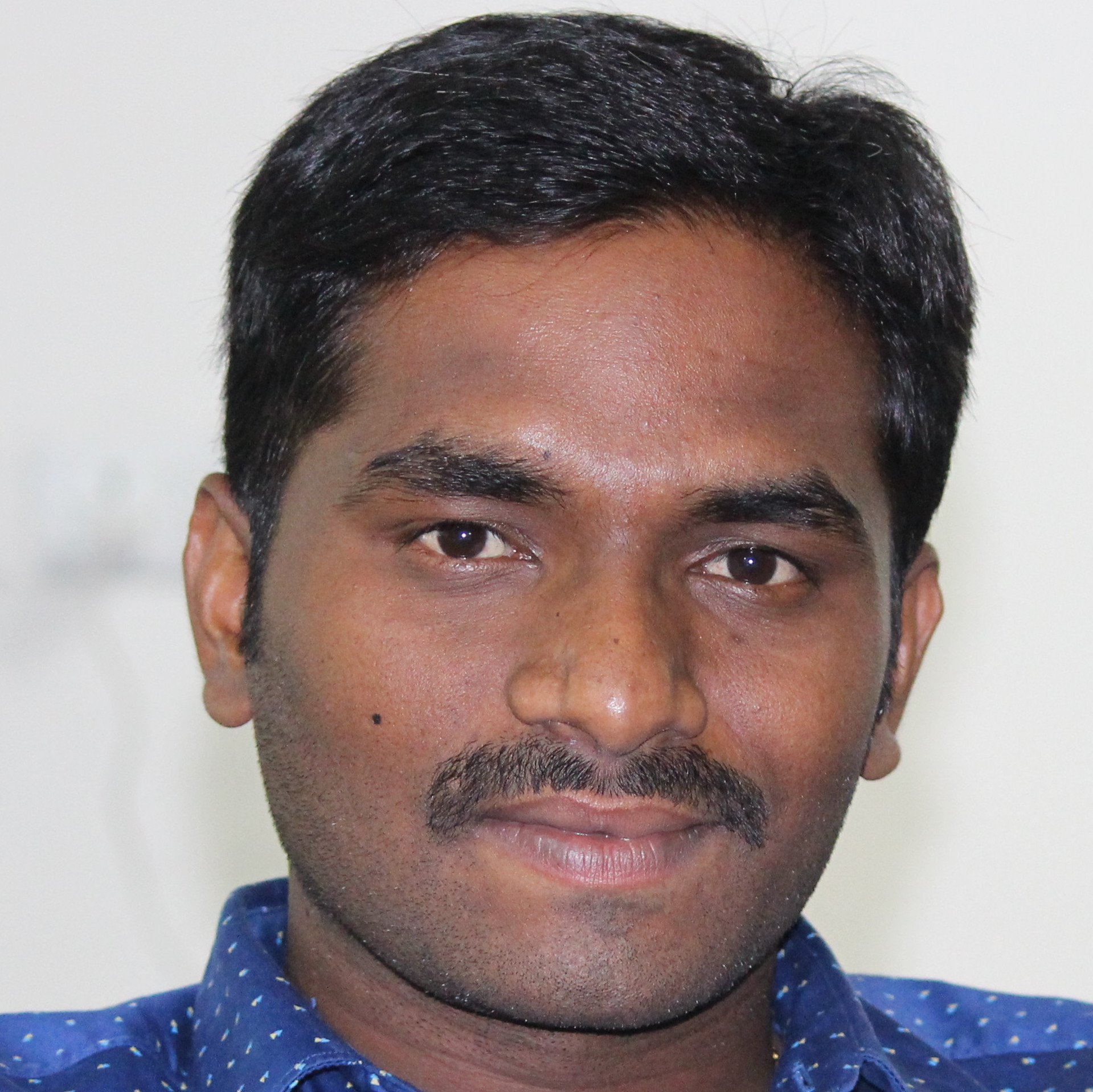 Mr Nagarjuna Ponnoli
Senior Technician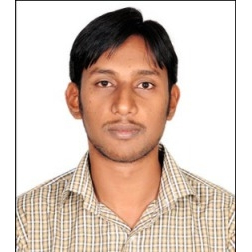 Mr Bharath G Relekar
Junior Technician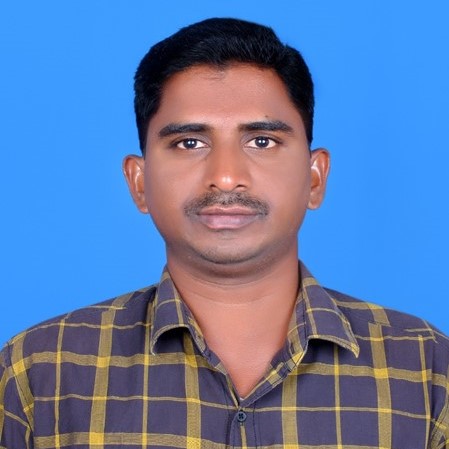 Mr Ch. Venkata Krishnaiah
Junior Technician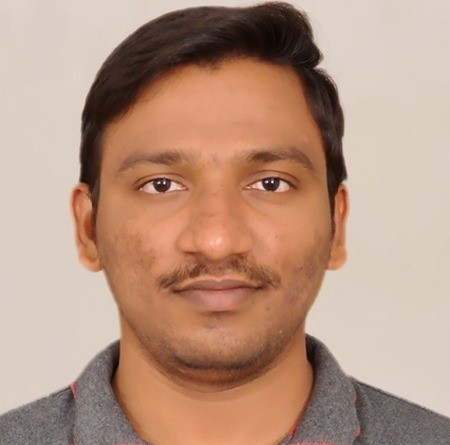 Mr Kavvampalli Srinivas
Junior Technician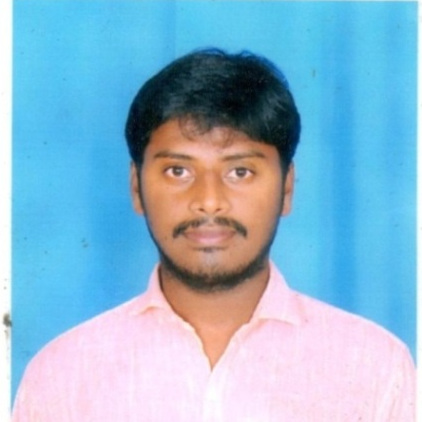 Mr Cheemakurthi M Subhani
Multi Skill Assistant Gr-1
Campus Placements
The Department of Chemical Engineering at IITH offers a state of the art curriculum for its students at all levels to prepare them to become leaders of tomorrow who can transform the chemical industries to solve the socio-economic problems in a sustainable manner. The core of the undergraduate curriculum is designed to build strong foundations in chemical thermodynamics, reaction kinetics, fluid mechanics, process control, and principles of mass and transfer. The department also offers a large number of electives in the areas of energy and environment, advanced materials, chemical processes and biological engineering. The advanced electives along with training on live projects prepares our students to address problems that cuts across the boundaries of conventional chemical engineering. Some of our past recruiters are listed below.
For more details:https://ocs.iith.ac.in/.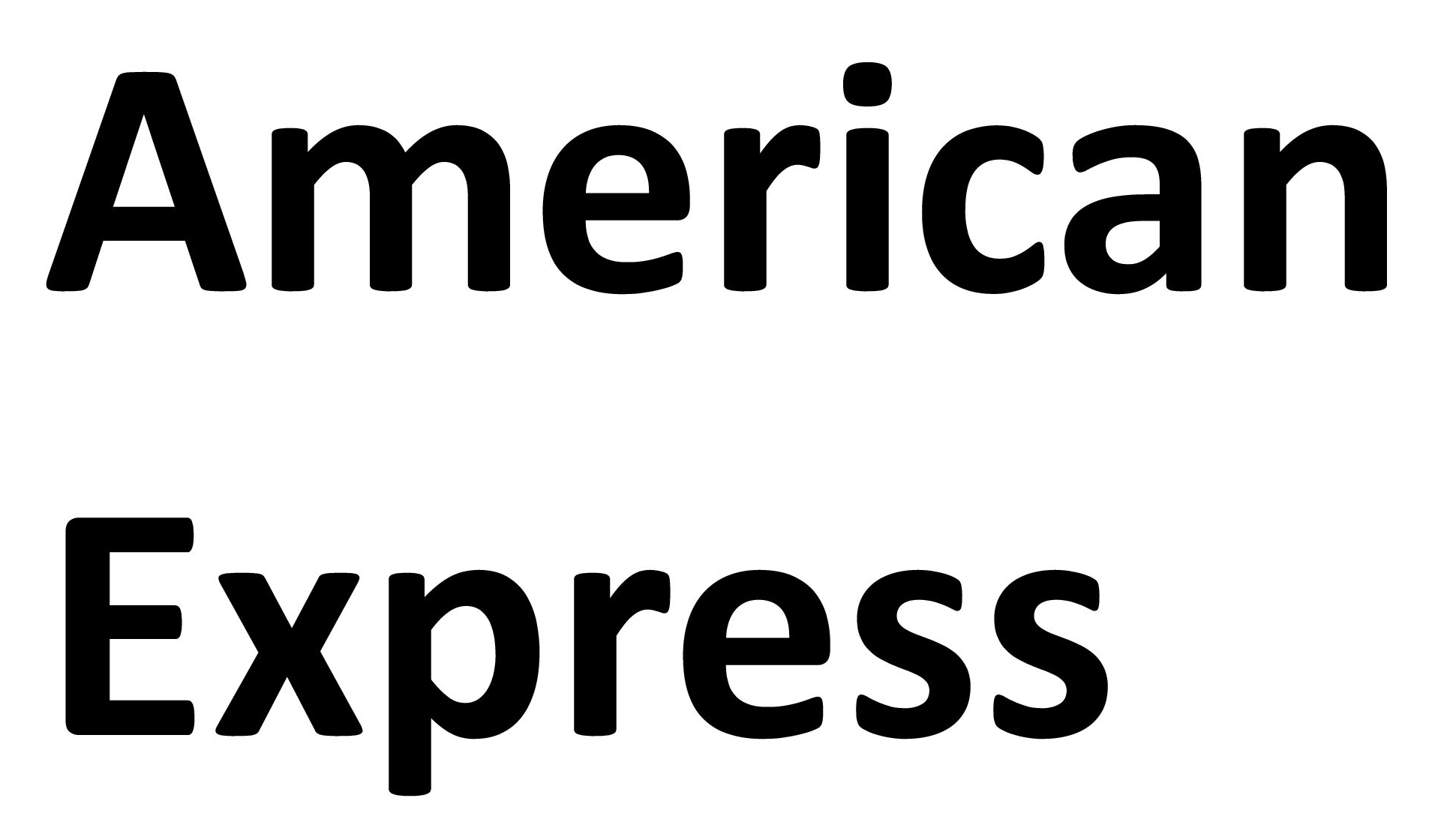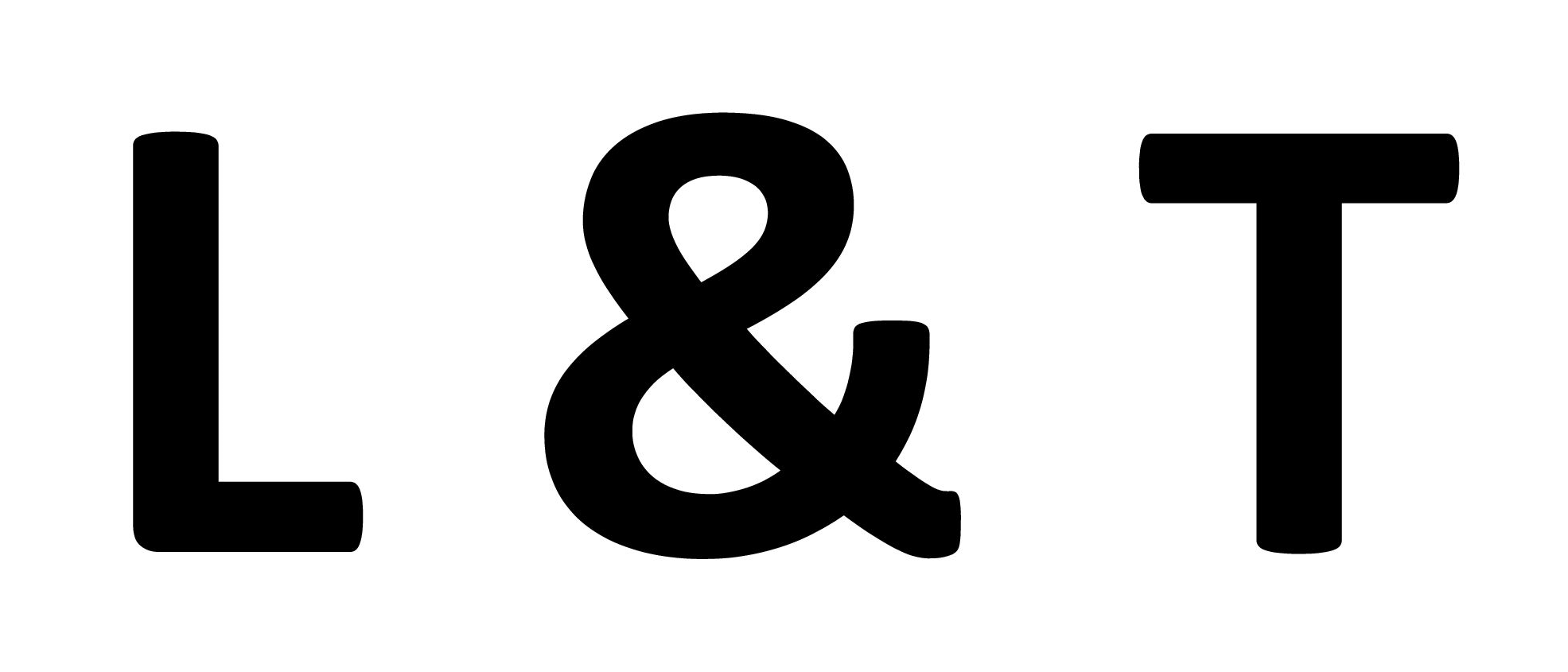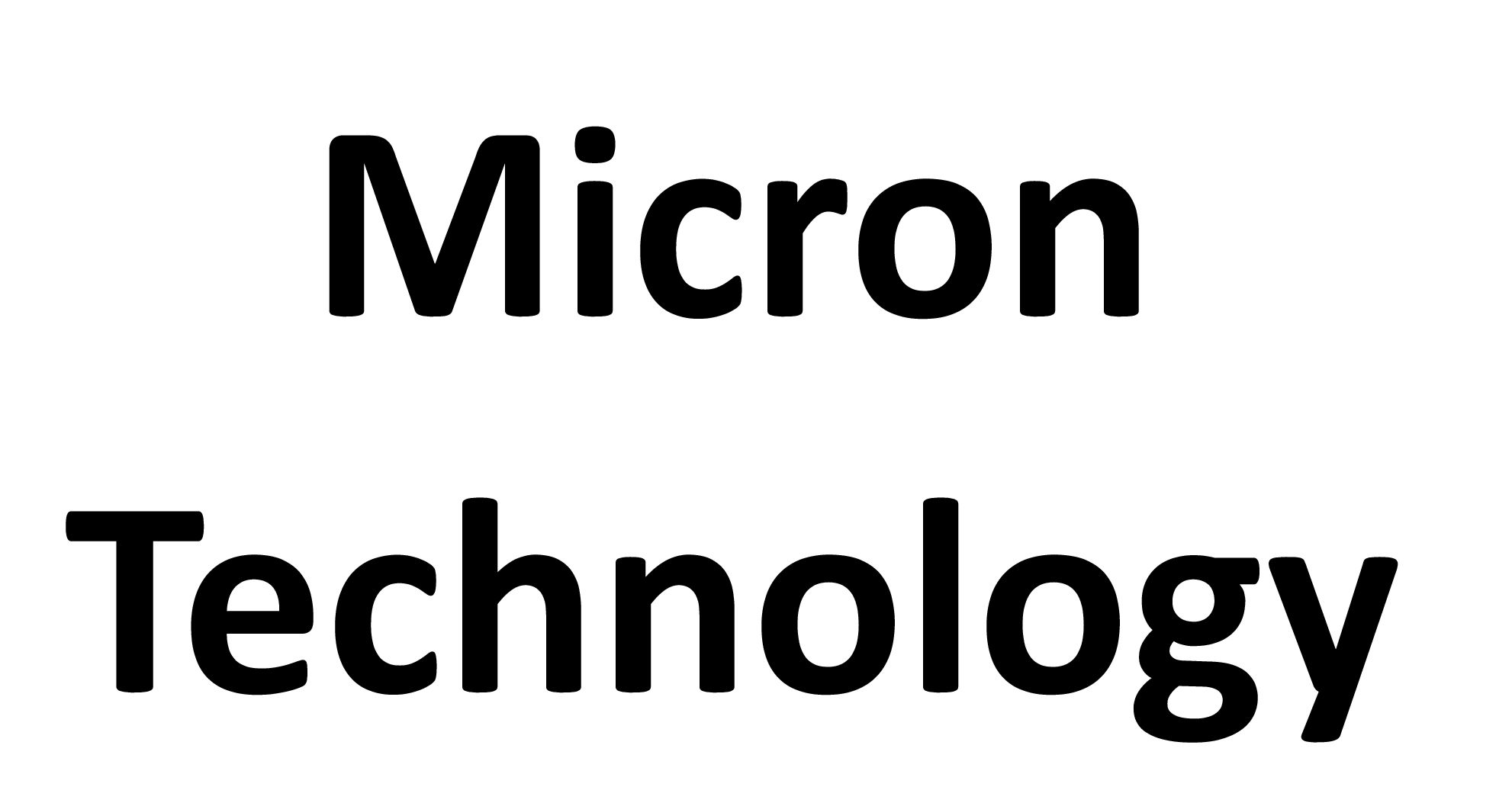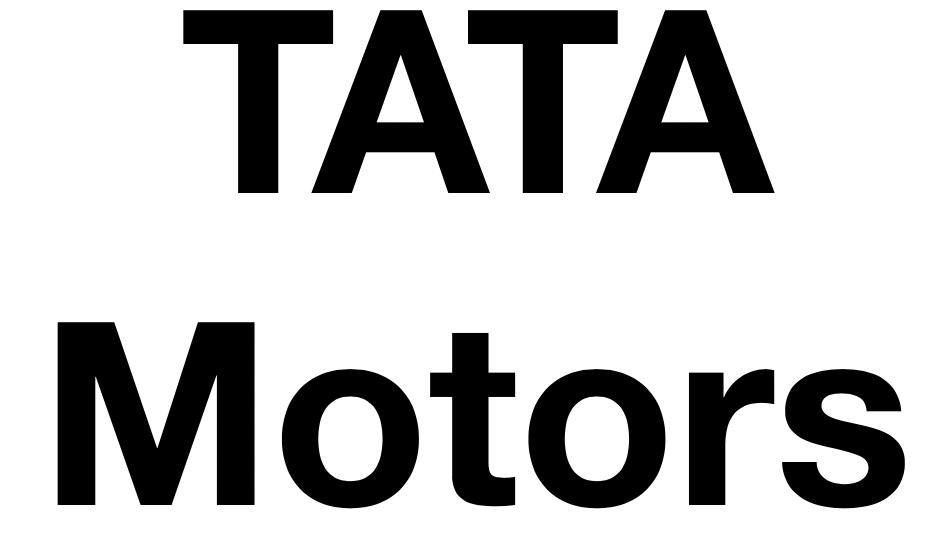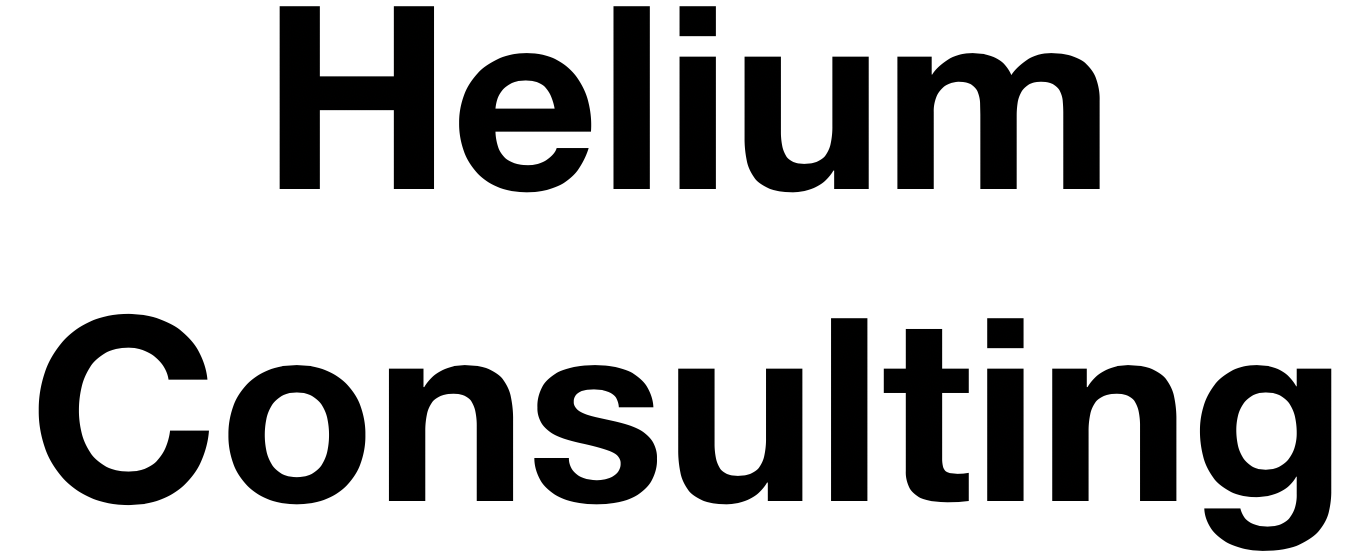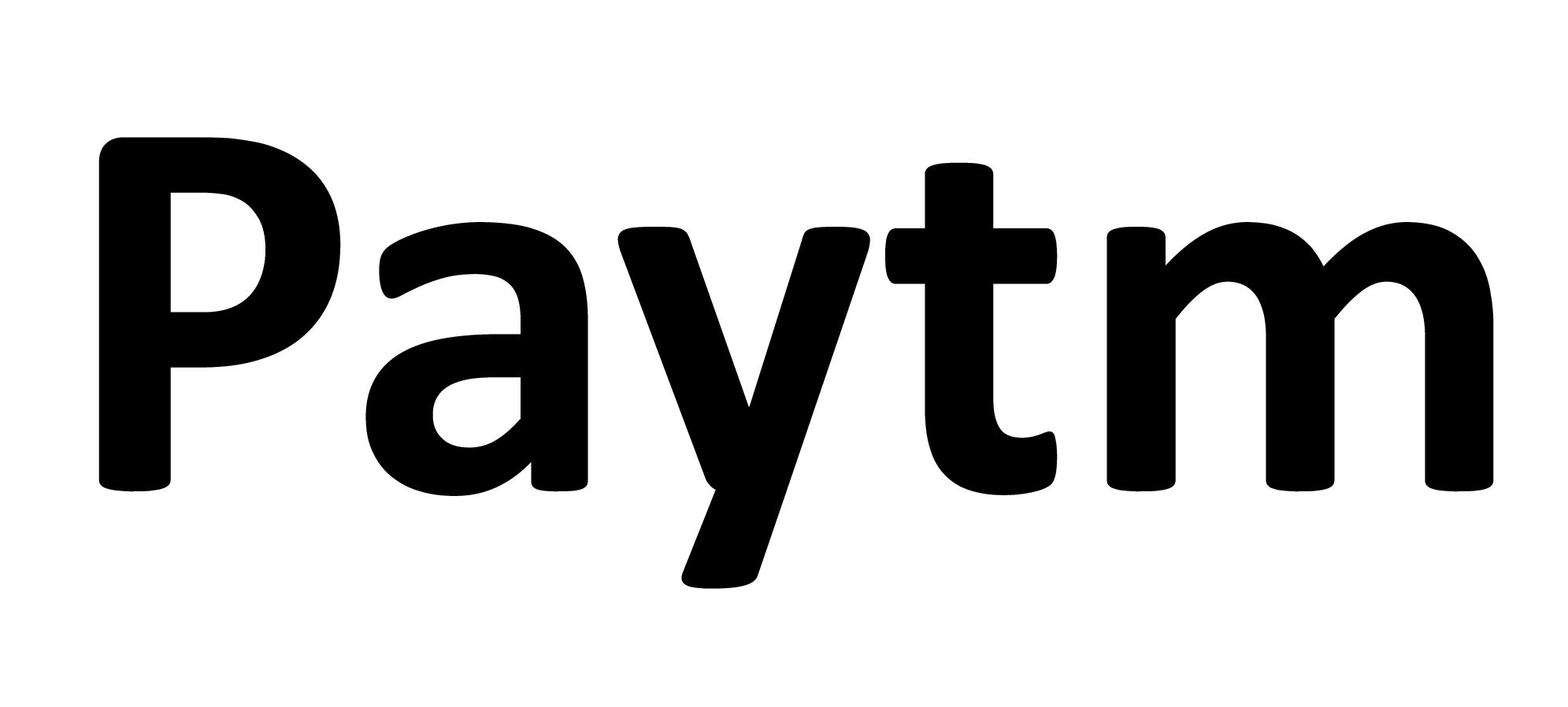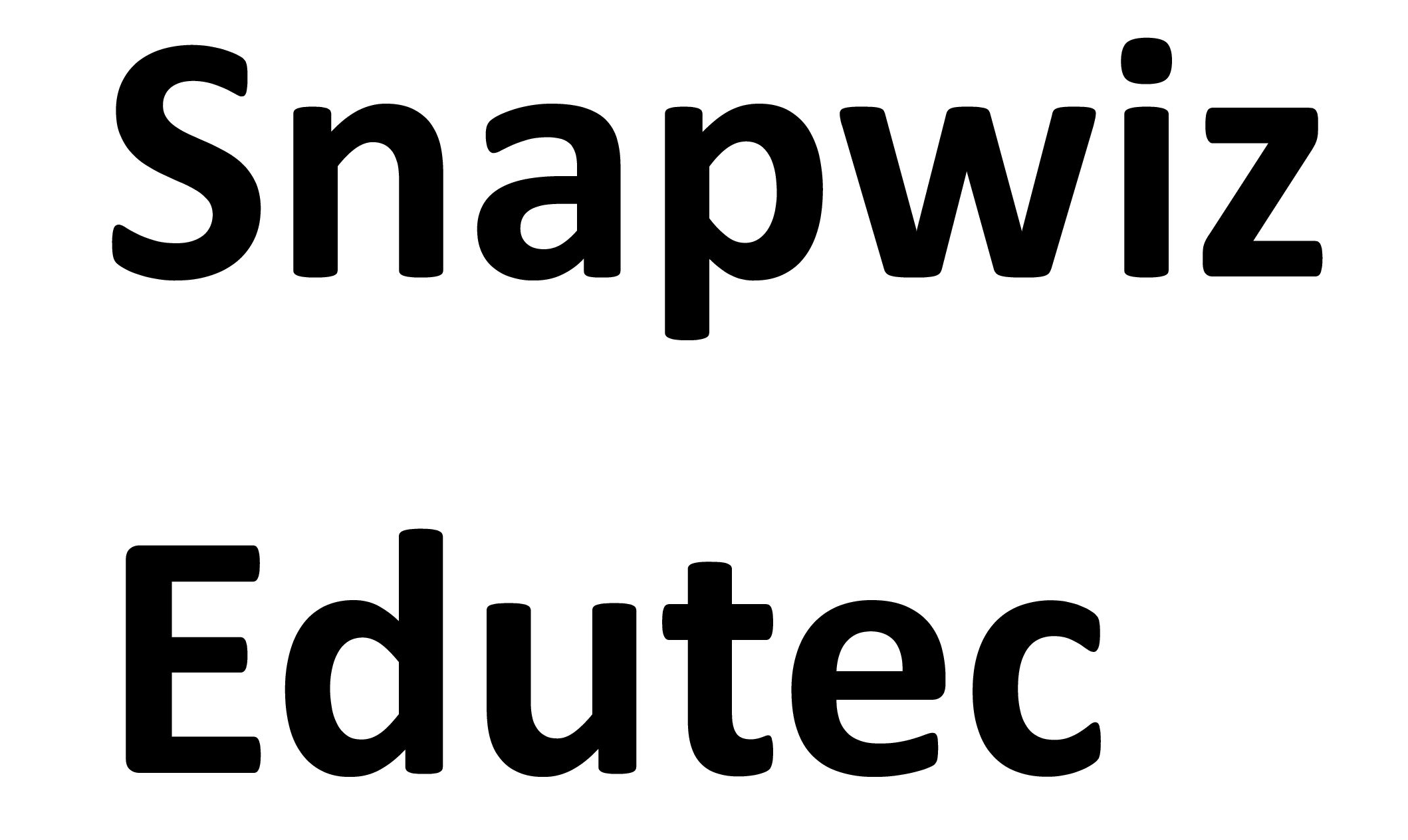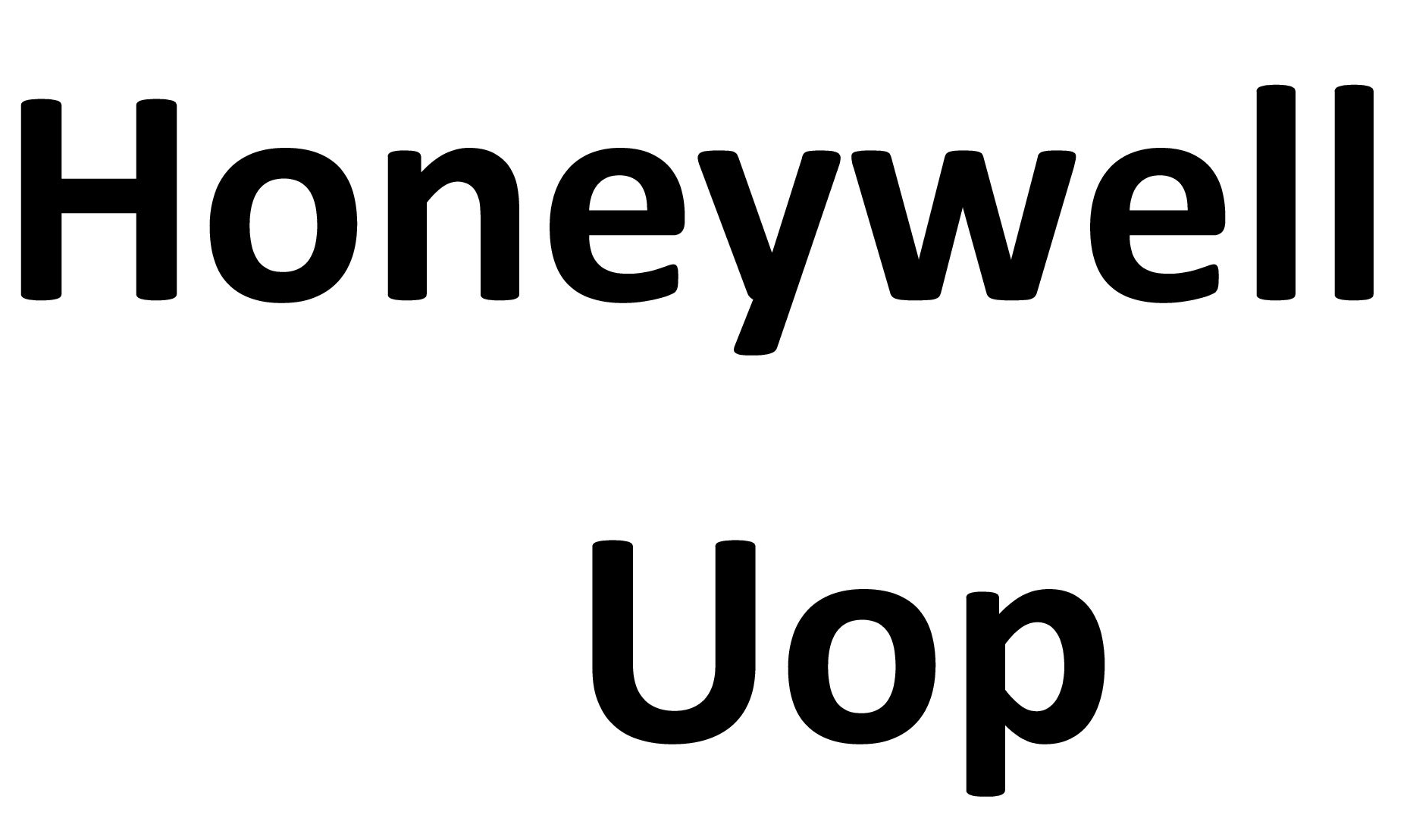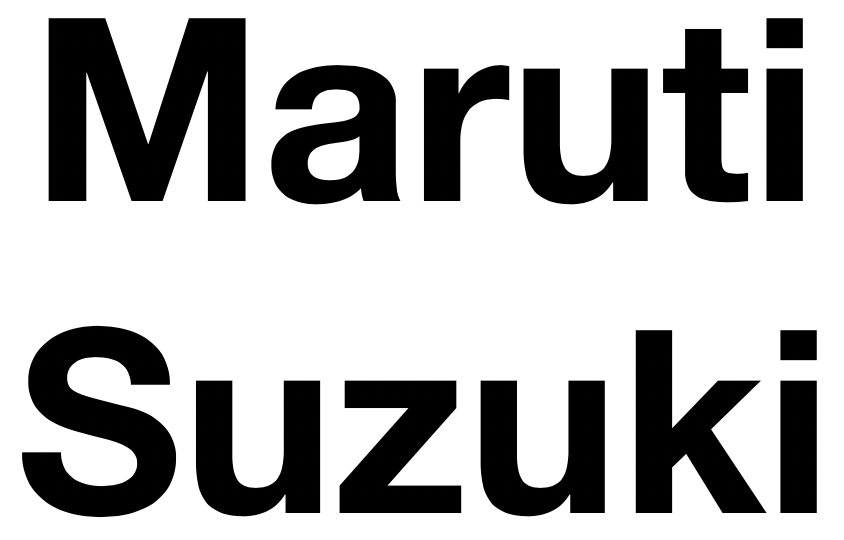 Contact Us
Location:
Academic Block-A,IIT Hyderabad,IITH main road,
Kandi, Sangareddy-502284
Telangana, INDIA
Email:
head[at]che.iith.ac.in
office[at]che.iith.ac.in